Discover the best landscapes in the Algarve with us by sea. Different types of trips for the whole family.
Our fleet is our pride, discover what sets us apart, see all the characteristics of our boats.
Our team has years of experience at sea, to provide you an excellent and safe service on your trips.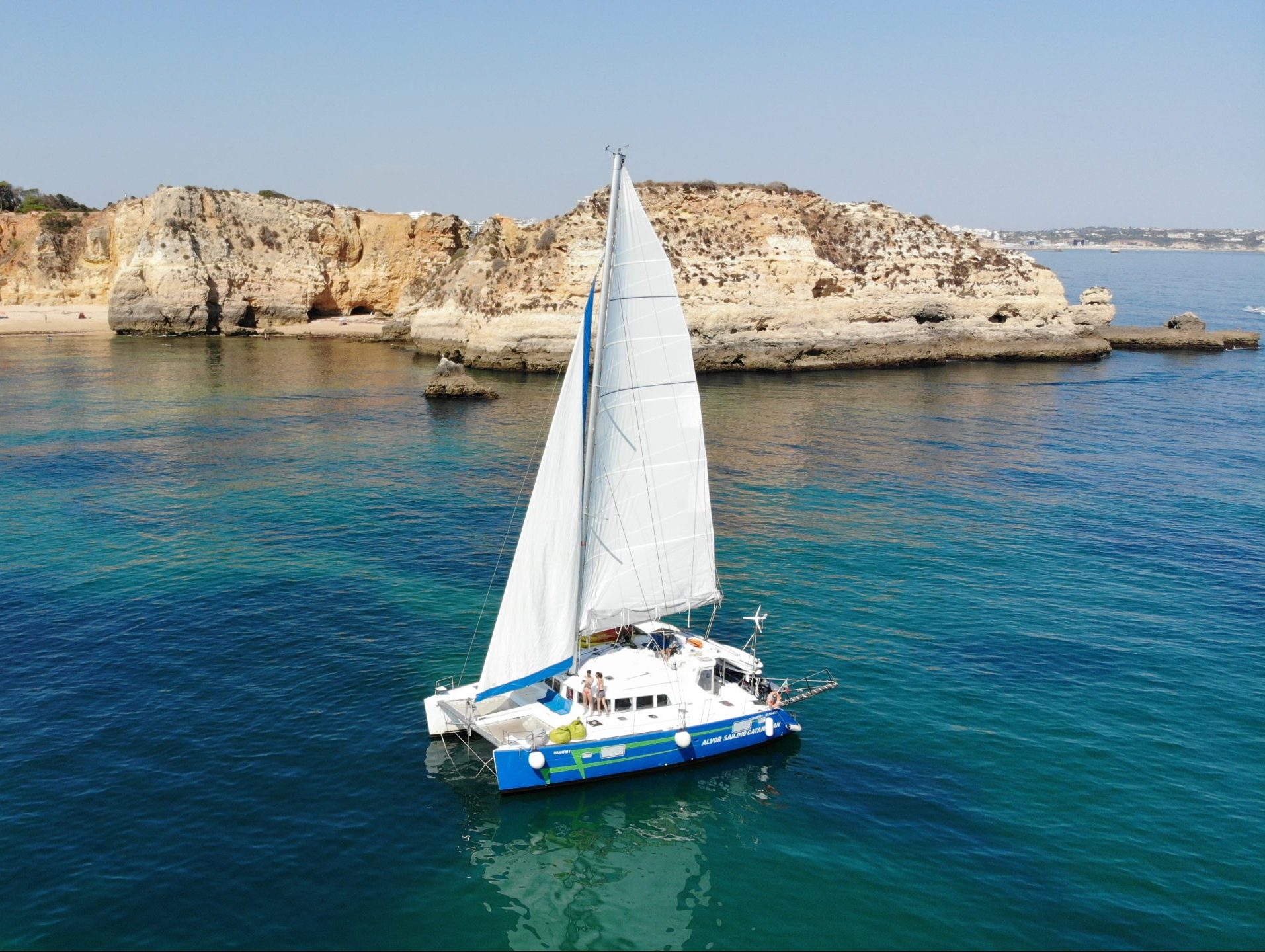 ALVOR
Alvor Sailing Catamaran
ALVOR SAILING
Our Catamaran and Speedboats, available to provide you with an unforgettable tour.
Professional and experienced team, to guarantee your safety throughout the duration of your tour.
Different tours for everyone! From sunset trips to the most famous caves in the Algarve region.
ALVOLSAILING
book now
Our trips
REVIEWS
what our clients say
This is a definite if you go to Alvor, the Adventure cruise is brilliant, all the family loved it. We sailed along the coast, had an hour kayaking, got to go into the caves, we also went swimming off the catamaran. It was so relaxing and great value for money. I think the staff make it though, they are really welcoming and friendly, lovely people.
We chose the catamaran tour to the caves because of the children, 6 years and 10 months. Life Jacket is of course the skipper attentive, prudent and experience. An unforgettable experience for our big one and the little one was in a really good mood. We parents really enjoyed the ride too! Many thanks to the Alvor Sailing Team.
Would highly recommend to anyone staying in Alvor. Amazing 3-hour boat trip to caves, brilliant crew, clean catamaran (max of 18, so not crowded) and excellent service - you even get a complimentary drink and snack! Much better value than many similar tours. Highly recomended and great fun.
The best way to discover and truly appreciate the Alvor and Lagos coastline. Wonderful crew and exceptional vessel. Thank you so much for the excellent experience.
Had a really wonderful trip with Alvor Sailing Catamaran. I would absolutely recommend this trip. It is great value for money, and a wonderful experience. The crew looked after my parents so well. They were so helpful. The cave visit was truly magnificent and I will never forget swimming in the sea off the boat.